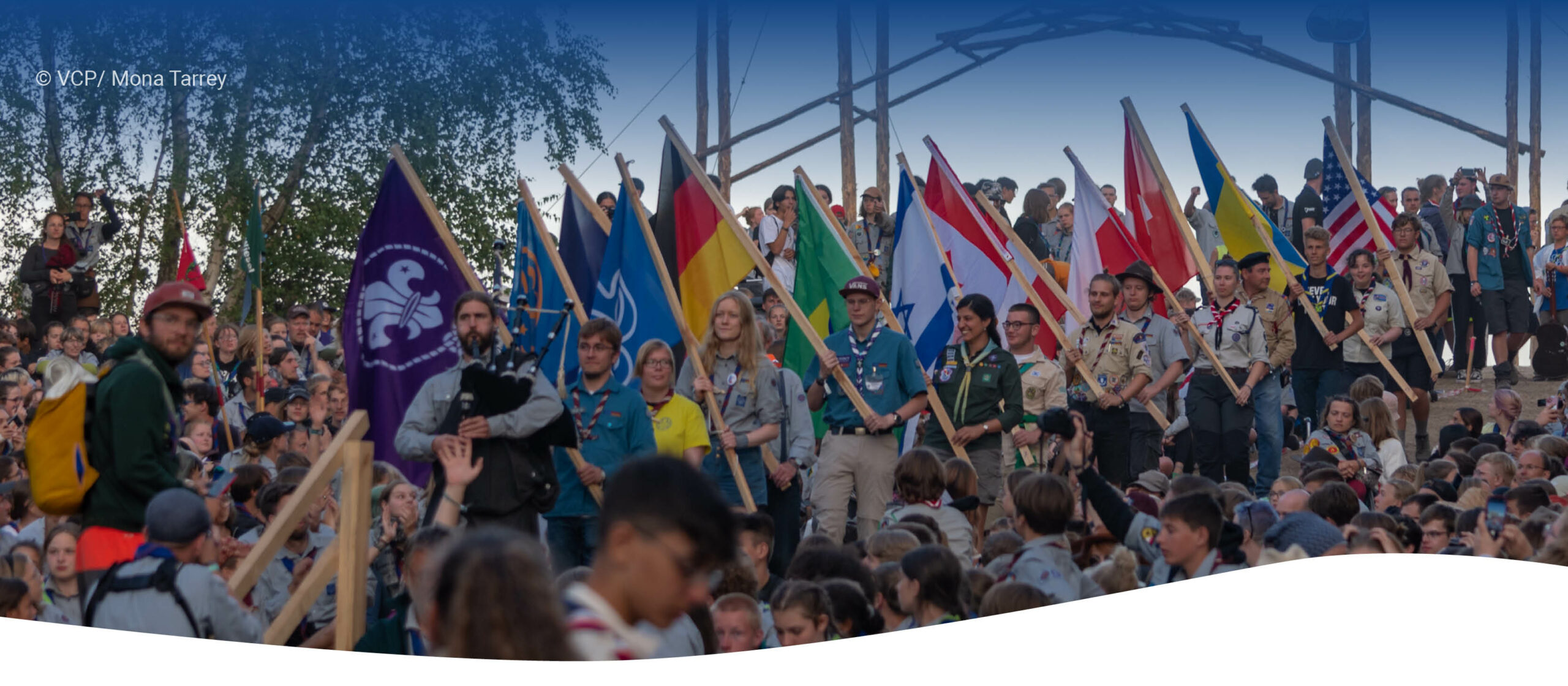 International Guests at our Regional Jamboree in Germany
Dear Scouts and Guides,
We are inviting your Scout Association or Group to the "VCP Württemberg Landeslager 2024" or Regional Jamboree in Germany which will be held from 25th of July 2024 to 3rd of August 2024. This event promises to be an exciting opportunity for scouts to come together, share ideas and experiences, and create unforgettable memories. 
As a Member of WAAAGS and WOSM we would be honoured to have groups from your country to join a partner group from Germany and enjoy together our first Regional Jamboree in Germany for 8 years. We believe that your presence would not only enrich the experience for all participants but also strengthen the bonds between our organizations. 
The Regional Jamboree will feature a range of activities, including camping, hiking, and team-building exercises and potentially a special trip with your partner group. It will also provide an opportunity for participants to learn about German culture, German scout culture and meet scouts from other countries. The event is open to scouts from all backgrounds, and we are confident that everyone will find something to enjoy. 
We look forward to hearing from you soon and hope that you will be able to join us for this exciting event.  
Your International Team 
of the VCP Württemberg Regional Jamboree 

If you are interested in attending the VCP Regional Jamboree in Germany, please email our International Team at international@landeslager.de until 31st October 2023. Please be aware that at this point this is a show-of-interest and not a confirmation of a partner group, this will be aligned separate. 
We kindly request that you provide us with the following information in your response: 
The number of scouts and leaders who will be attending 
The age range of the scouts 
Any special requirements (e.g., food allergies, food no-gos, etc.) or needs of your group 
Any other relevant information or questions you may have 

You need more information about the scouts organization VCP?
VCP stands for "Verband Christliche Pfadfinder*innen", or in english Association of Christian Scouts & Guides. The VCP Württemberg is as an  regional organization part of the national VCP. The Region Württemberg is located in Southgermany and is famous for Black Forest, Lake Constance and especially the Swabian Alb, where the Regional Jamboree 2024 will be held. The campsite will be the Scouts Centre Schachen near Münsingen.
More information about the scouts organization VCP on www.vcp.de or wuerttemberg.vcp.de.